Note: WIP="work in progress".
This week I'm learning a very valuable lesson: knitting takes a lot of time and patience.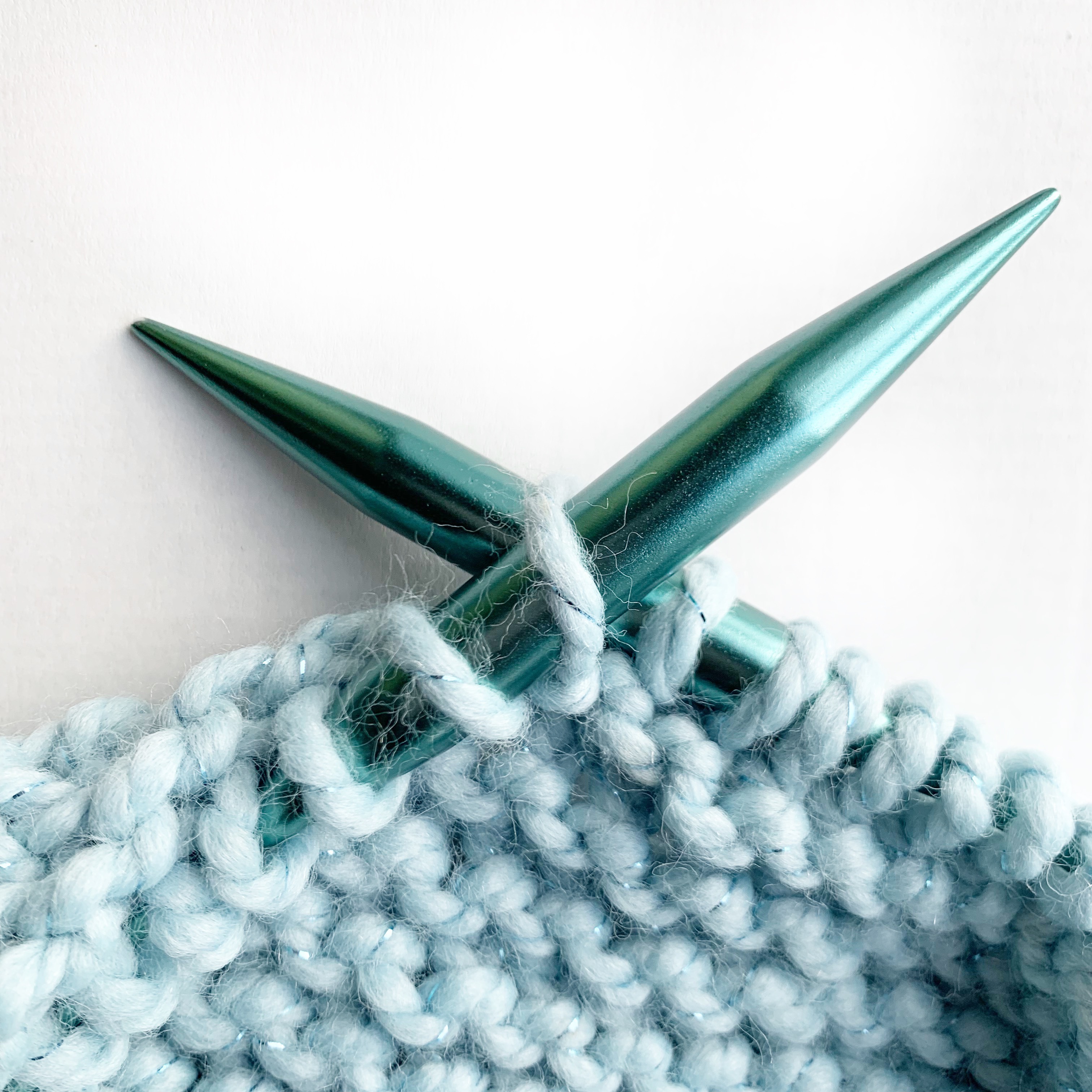 It's worth it though, so I've started a cold-weather project! I'm hoping to get another knitting project done by the end of July. I'm much slower at knitting than I am at crochet, so I can't just pick up some yarn and needles and be done with a sweater in a week. Knitting is a marathon, not a sprint, but it's well worth the extra time it takes. I just love the look of knitted fabric, in particular the garter stitch squish. It's heavenly.
I also want to lose weight soon mostly because it means I'd have to cast on fewer stitches to make garments for myself! I'm hoping to have a mostly-handmade capsule wardrobe by 2020, and I'd like to be a Medium/Large by that time. I'd save so much time (and money on yarn) by making smaller clothes.
In crochet news, I have a project I started for this blog but I ran out of yarn and needed to order it directly from the company because it's no longer in stores. I'm hoping it comes back to Hobby Lobby soon (it's the LB Flikka yarn from my Summer Giveaway). In the meantime, I've found a yarn that is a good substitute: Lion Brand Comfy Cotton. It's breathable and soft cotton that is really good for warm weather garment construction.
WEEKLY WIPS LIST (6.29.19)
Tell me about your works-in-progress in the comments! I want to know I'm not the only one juggling multiple projects on a deadline!