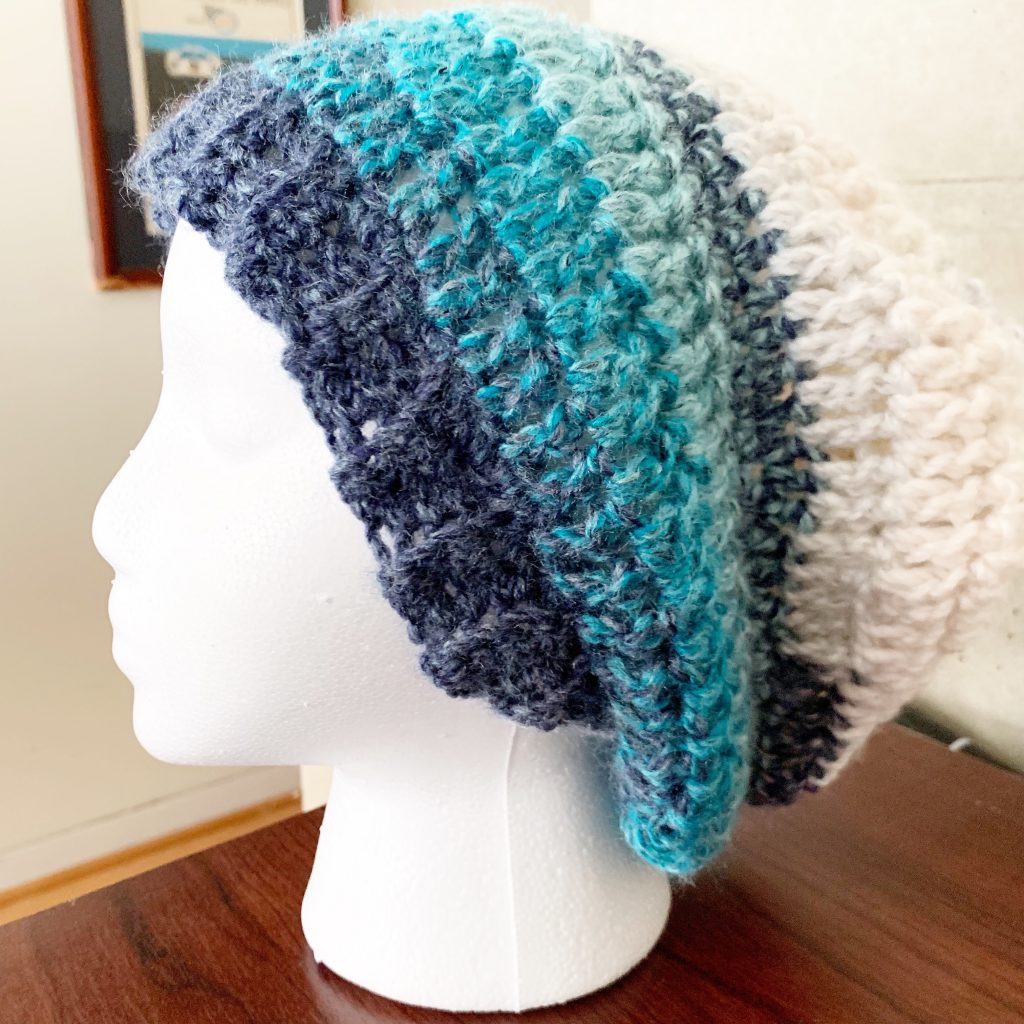 I wanted a quickie project to keep my hands busy, so naturally I went straight to an old standby: a hat!

This beanie pattern by Hooked on Homemade Happiness is just about perfect – clear, reasonable instructions, no typos or mistakes, and best of all, the beanie works up incredibly fast and makes for a comfortable and slouchy hat to wear almost year-round!
I used the remnants of two skeins of Loops and Threads Barcelona yarn. The combination of various blues (Breeze) and Arctic White was really pleasing to me.
When I say you will want to wear this hat all the time – I mean it. I've worn mine almost every night during this winter and spring season. What are you waiting for? Make yours today!