If you're like me, you're a sucker for "happy mail". You know, mail that isn't bills or otherwise somber news. It's mail that makes you happy when you open it.
I just say it: I like getting yarn in the mail.
So naturally, when Darn Good Yarn approached me about reviewing their subscription yarn of the month club, I jumped at the chance. I've had my eye on their yarn for a while. I love that they have options for yarn made of recycled silk from saris and since (spoiler alert) this unboxing was pretty fun, I have plans to review and make something with the with recycled silk sometime soon.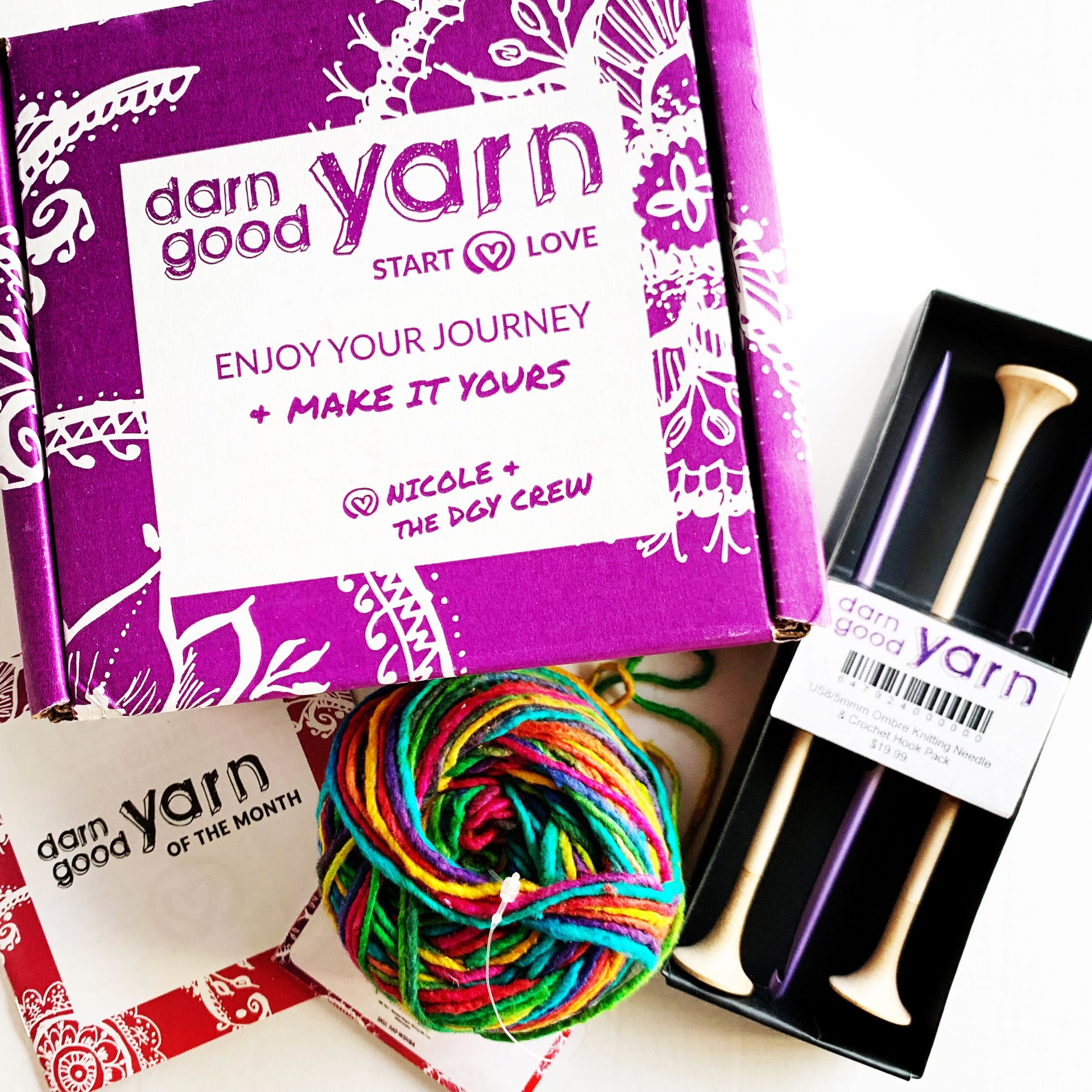 As for this subscription box, it delivers a lot for under $10 (if you use code COZYANDCHEER15). You get one mini skein of their premium yarn and one gift. I read some other reviews that were disappointed at the amount of yarn in the box, but for $10 – 75 yards of high quality yarn is a deal. I also like that 2 patterns are included with the mini cake.
The gift included in the box this time was a set of wooden needles and a crochet hook. I'm fairly picky when it comes to my tools because my hands cramp up easily so I don't know how much use I'll get out of the tool set, and the box was pretty battered when I opened the main box so I don't plan to give them away as a gift.
You can watch the actual unboxing on IGTV (@cozyandcheer) below:
View this post on Instagram

Thanks to Darn Good Yarn for the subscription box in exchange for my review!