Want to make your blue HatNotHate beanie stand out from the crowd? Try adding some bobbles to the mix. This hat is a quick and easy make once you get the hang of the bobble stitch. You can crank out loads of these for donation to #hatnothate or other charities, or just make one for yourself!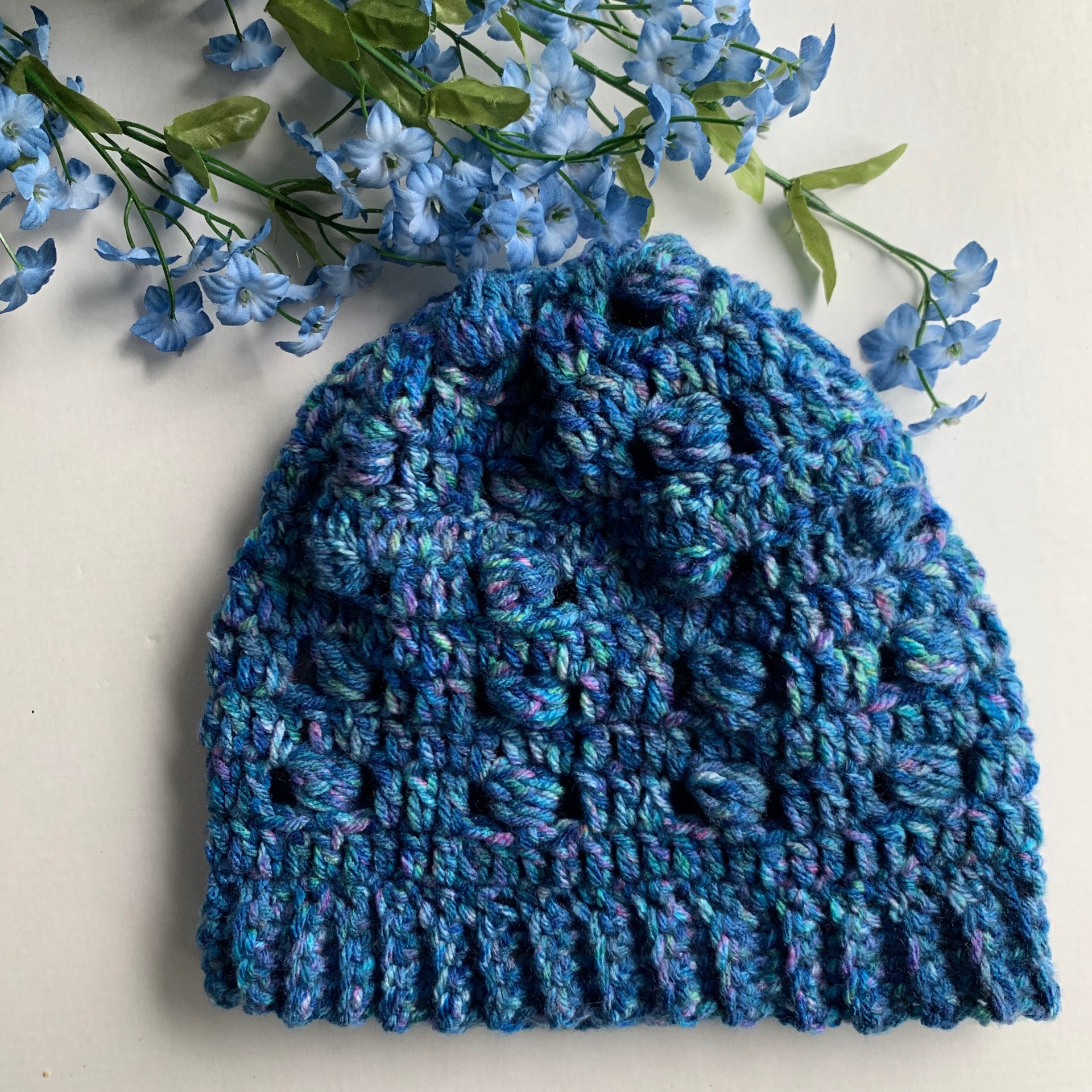 (Don't know about Hat Not Hate? Check out my explainer on the movement here.)
Disclosure: This post may contain affiliate links that earn me a small commission, at no additional cost to you. I only recommend products I personally use and love, or think my readers will find useful.
The yarn I used is from Hobby Lobby. It's a standard worsted weight yarn. You could use any blue 4 weight yarn, or buy from Hat Not Hate sponsor Lion Brand.
---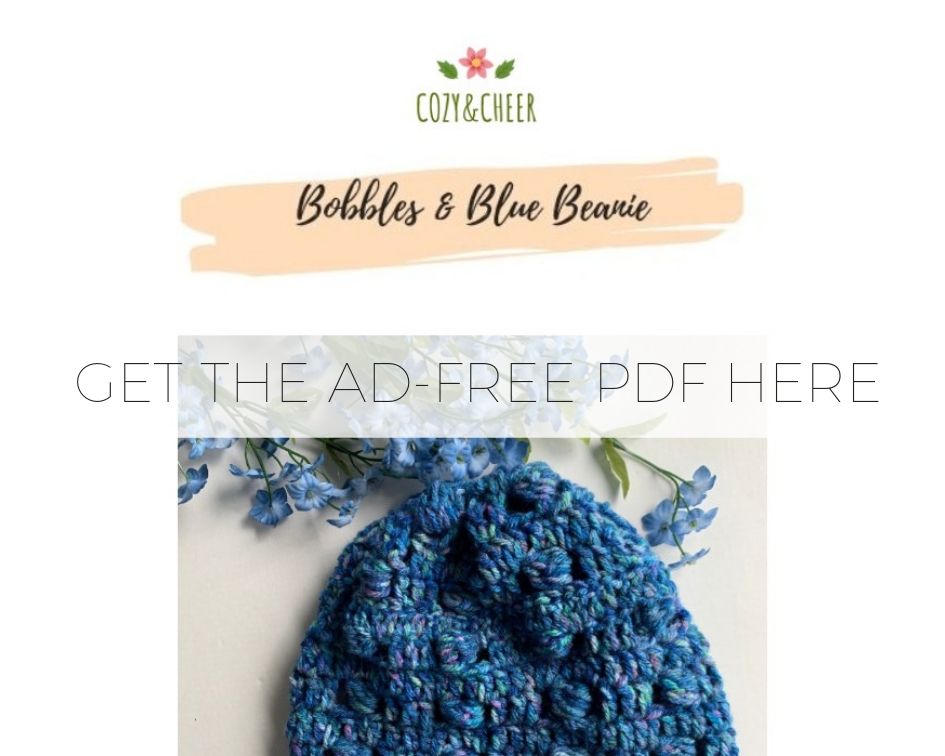 PATTERN
Get the ad-free, size 14 font, printable PDF pattern here.
PIN this pattern to your Pinterest boards here.
Add this pattern to your Ravelry queue or library here.
Materials:
-I Love This Yarn! Sea Muse
Abbreviations (US terms):
CH – chain
SC – single crochet
DC – double crochet
BLO – back loop only
Bobble – make dc5tog around the post of the last dc
SS – slip stitch
Skill Level:
Easy – must be familiar with basic stitches, one special stitch
Gauge:
13 stitches x 7 rows of DC = 4in x 4in
Pattern notes:
Special Stitch: Bobble on post. Dc5tog around the post of the last dc made. 
Size:Adult
I crochet loosely and have a big head! If you want a smaller hat, add fewer rows to the brim and the body.
CH3 does not count as a stitch.
Pattern
<Brim>
CH 6
Row 1: SC into second chain from hook, SC across, CH1, turn.
Rows 2-58: SC in BLO across, CH1, turn.
Row 59: SC in BLO across. Fasten off.
Whipstitch or SS the two sides of the brim together.
<Body>
Row 1: SC around. SS last stitch to join to first stitch, CH3. (59)
Row 2: DC around. SS last stitch to join to first stitch, CH3. (59)
Row 3: CH3, DC in next stitch, *CH1, skip next DC, DC in next DC, Bobble, CH1, Skip next two DC,** DC in next three DC. *** Repeat from * to ***, ending last repeat at ** and DC in last two stitches. SS last stitch to join to first stitch, CH3.
Row 4: DC into each DC and CH space, SS last stitch to join to first stitch, CH3. (59)
Repeat rows 3 and 4 until Row 11 or until hat is desired length.
Fasten off, leaving a long tail for sewing.
Weave long tail in and out of the DCs of the final row all the way around.
Pull the end of the yarn to cinch the top shut.
Sew the top closed by sewing through the top stitches in a back and forth pattern.
Cut yarn, weave in ends.
Share your finished project on Instagram with the hashtag #cozyandcheer and tag me in the photo at @CozyandCheer! I love to see makers using my patterns!