As my little crafty biz grows beyond this little piece of online real estate, I need all of the trappings of business success – including business cards. I bought two sets of cards this summer, one small and laminated, and the other large and made from recycled cotton. I really like them! The front has my information and there are three different backs featuring my photography or my logo.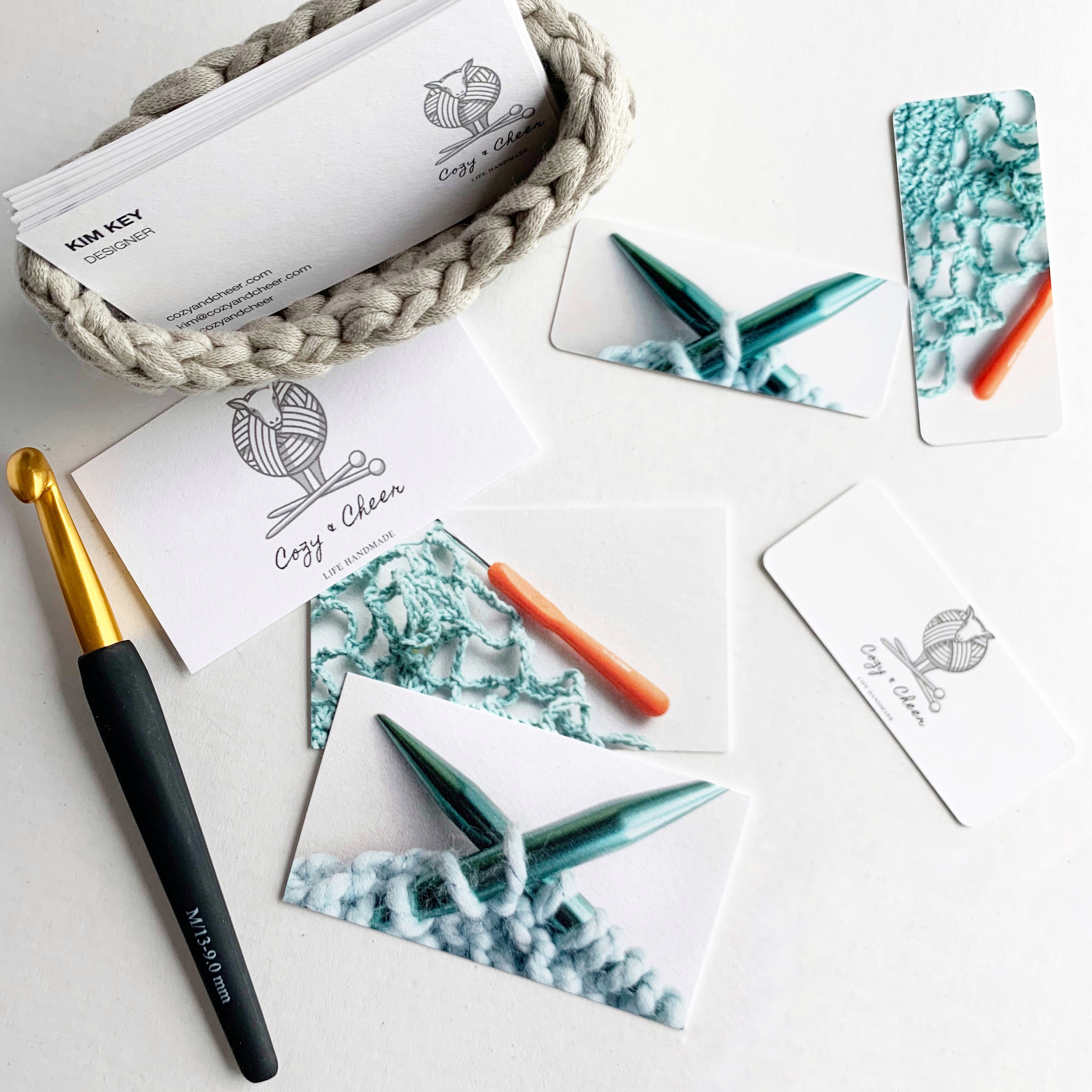 I got the cards from Moo.com. Use my referral link to get your cards!
I had the cards, now I just needed to make a holder for them. Enter Miranda from Crazy4CrochetMomma and her super easy and cute pattern for a yarn business card holder! I love it! The little stand is deep enough to hold a good chunk of my cards, and sturdy enough to not collapse.
I still have tons of Bernat Maker Home Dec yarn left, so I may make some small nesting baskets for my desk next! Do you have any objects made from yarn in your office (at home or at work)?