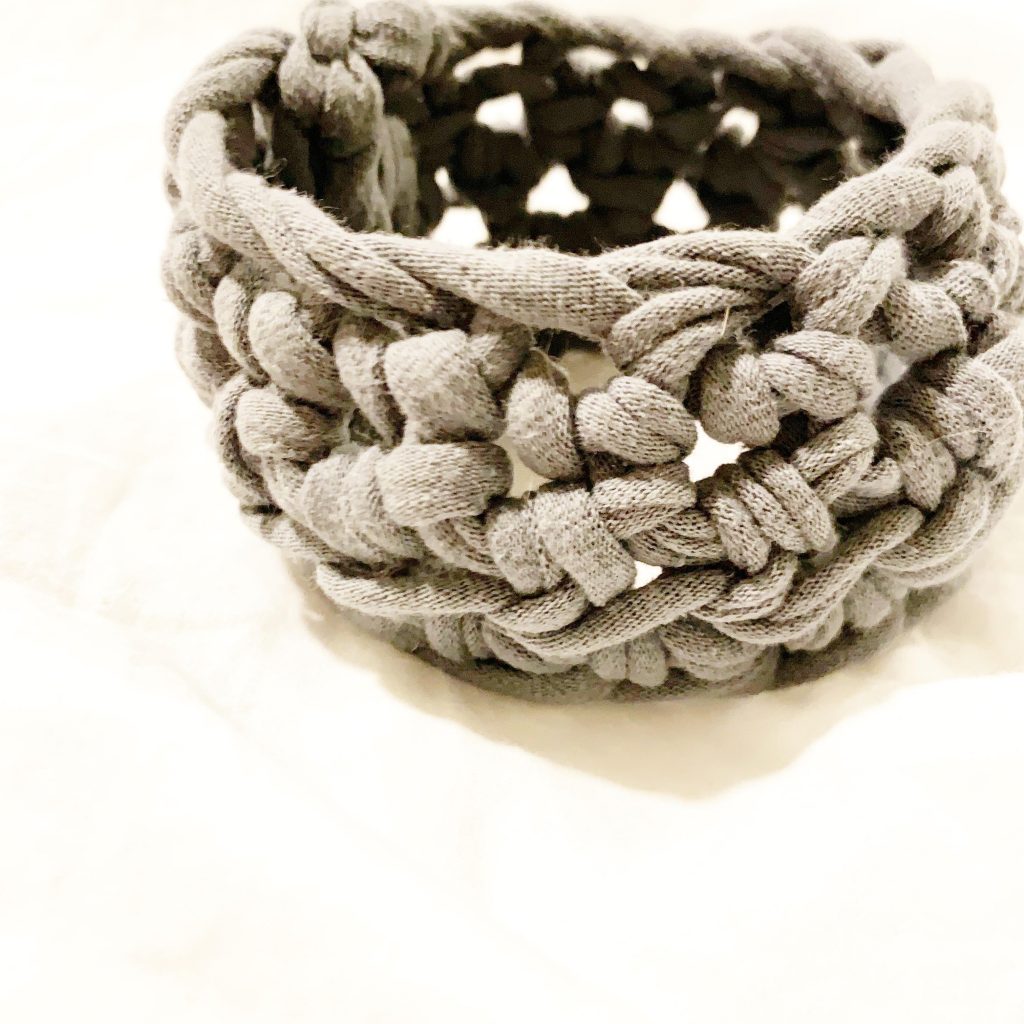 I'm always a fan of sustainable living, so when I can recycle or upcycle anything – I jump at the chance! I always have plenty of old t-shirts from work or volunteering and that means I have a steady supply of, you guessed it, t-shirt yarn!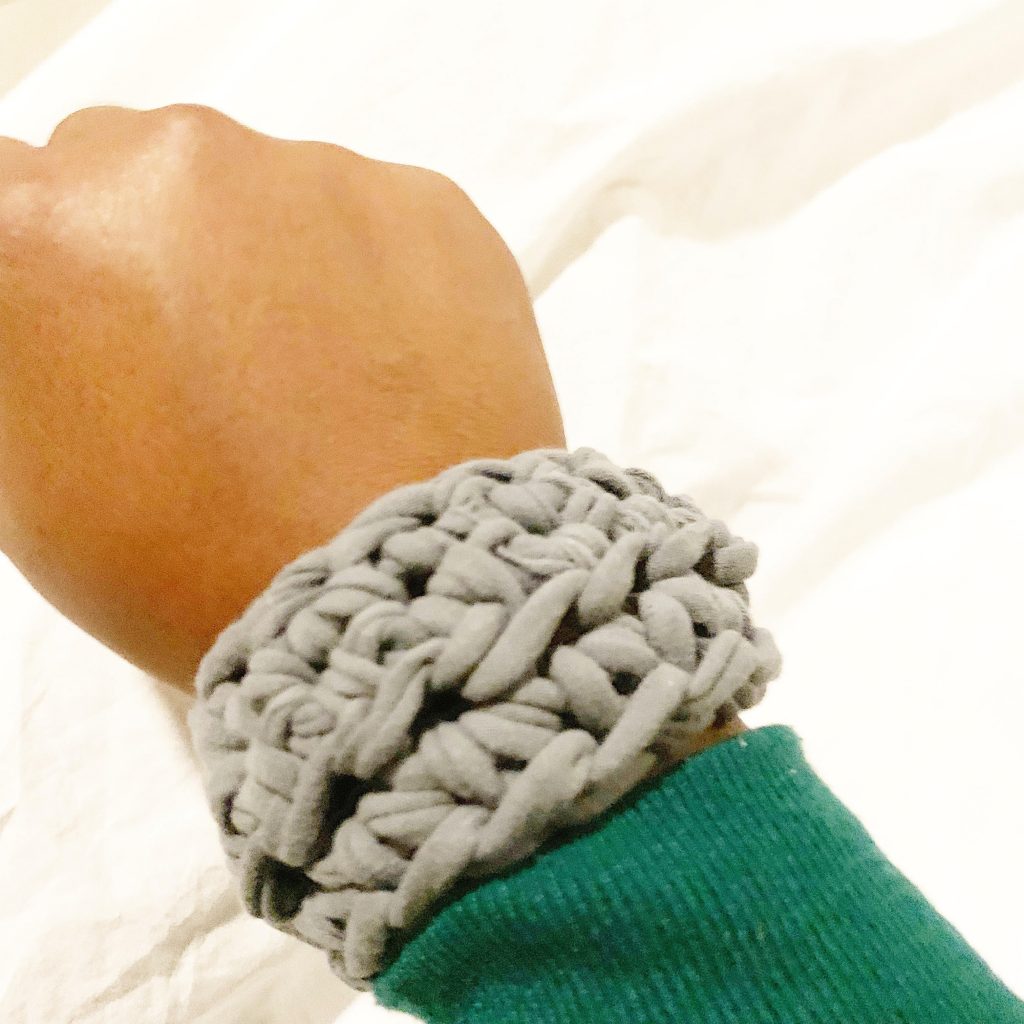 The thick, cottony goodness is perfect for making market bags and other utilitarian items, but it can also serve a fashionable purpose. I am into making bangles from the yarn using a few rows of stitches and a couple of bigger hooks.
Materials
Tshirt yarn
P16-11.5m crochet hook
N 10.00m crochet hook
Scissors

Level
Very Easy

Pattern notes and stitches to know
CH – Chain
SC – Single Crochet
HDC – Half Double Crochet
SS – Slip Stitch

Gauge is not important.
Pattern
Using the larger crochet hook, CH 15 (or as many chains needed to fit loosely around your wrist)
Row 1: SC across, turn, CH 1
Row 2: HDC across, turn, CH 1
Row 3, SC across. When you get to the end of the row, use the smaller crochet hook to SS the two ends of the bangle together to form a ring. Weave in ends.