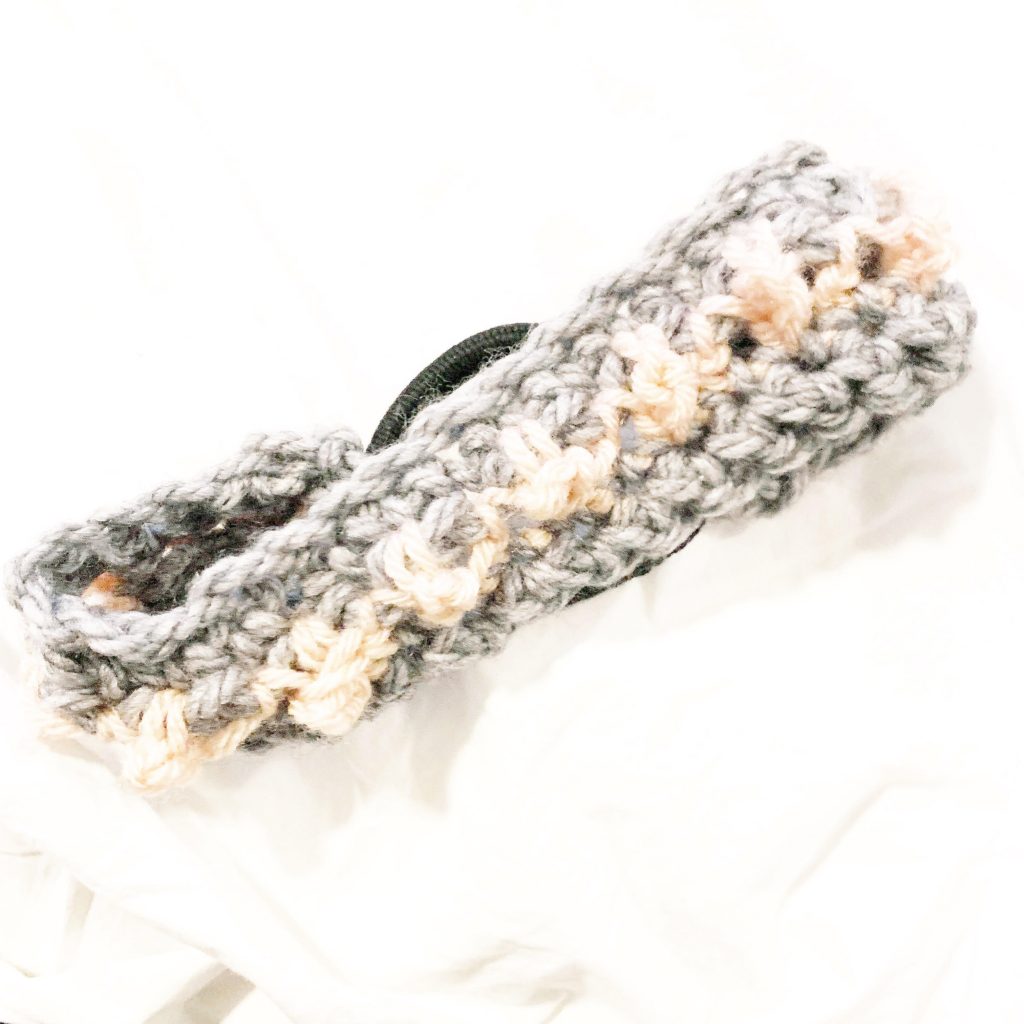 Add this cute headband to your collection for Spring! I made it (and a few others) as part of a massive stash-busting project I'm undertaking to bring my yarn collection to a manageable size. This doesn't use up much yarn, so feel free to use any small scraps you have left over from other projects. It's fun to mix up yarn weights and textures with this project as well.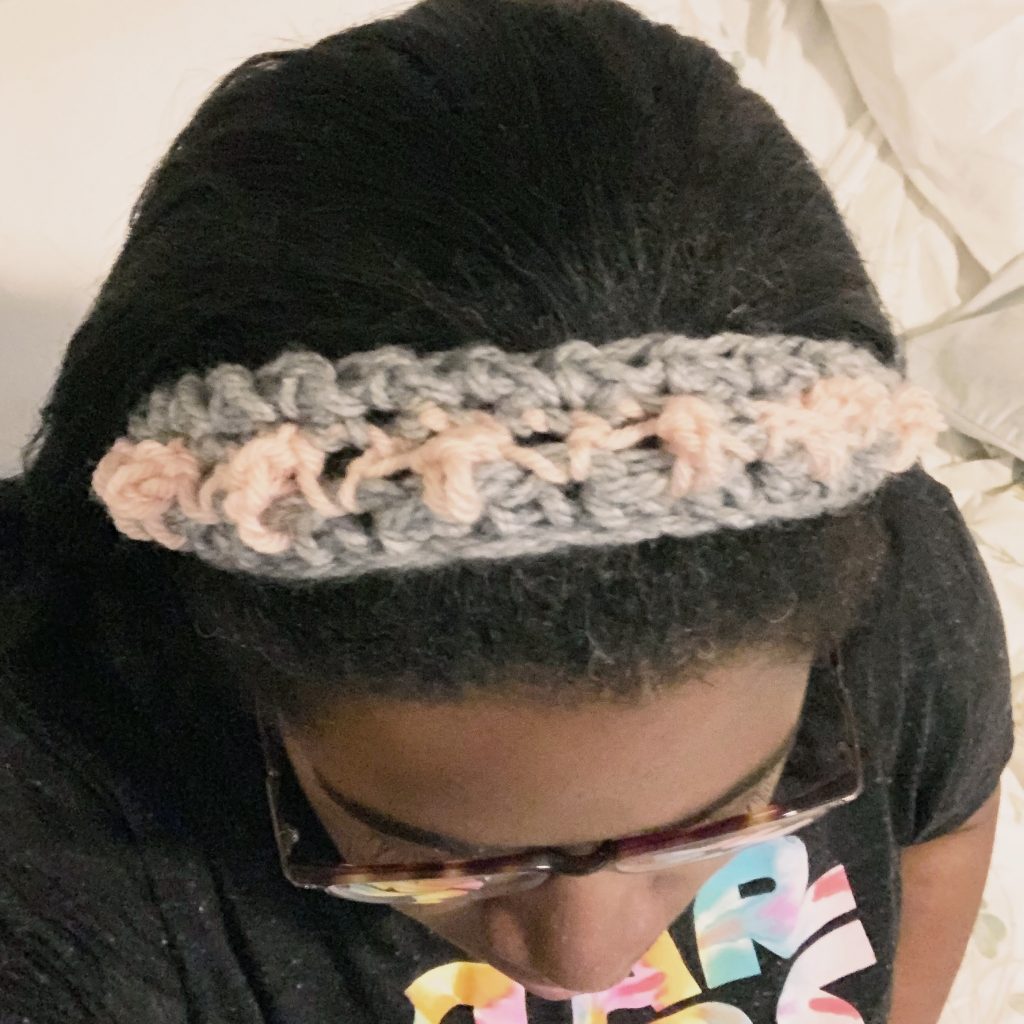 Materials
Scrap Yarn – I used an unknown super bulky grey yarn and a nameless pink worsted weight yarn for this project.
P16-11.5m crochet hook
Yarn needle
Scissors
Elastic hair band (I used the no-metal kind)
Level
Easy
Pattern notes and stitches to know
CH – chain
SC – single crochet
TR – treble crochet
Gauge is not important for this project.
Pattern
Pass hook through the hair band, put slipknot on hook, pull hook through the elastic. Make one chain around the elastic, then CH 18 or however many needed to reach around your head (including the hair band)
Row 1: SC across with Main Color yarn. When you get to the end, loop the yarn around the elastic on the other side before turning. Cut yarn, leaving a longish tail.
Row 2: Attach Second Color yarn. *SC, TR, SC* repeat from * to * across. When you get to the end, loop yarn around the elastic before turning.
Row 3: Attach Main Color yarn. SC across. When you get to the end, loop yarn around elastic, then turn.
Row 4: SC across. Loop yarn around elastic, cut yarn. Weave in all ends.
You're done! The TRs make lovely little rosettes on the right side. Isn't it cute?