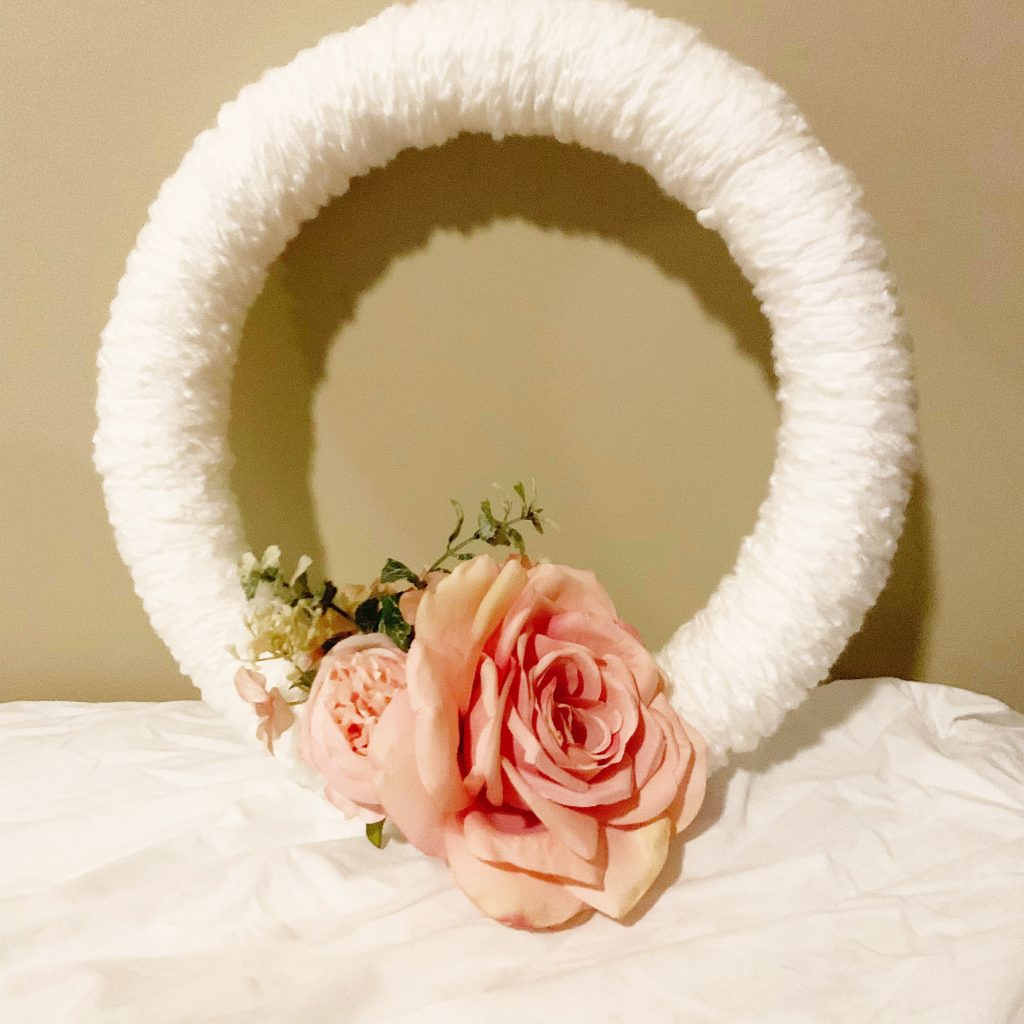 Wreaths aren't just for the winter holiday season! I love this wreath for springtime, and I plan to update it with sunflowers for summer. It was super easy to make – all told, the project took about three hours (with a lot of stopping and starting).
First of all, you need to know how to finger knit. (Photo tutorial here)
After you've knit a great deal of fabric (I used about half a skein of Red Heart Super Saver in White), just wind it around a foam wreath form. I got mine from Walmart, but most craft stores have them as well.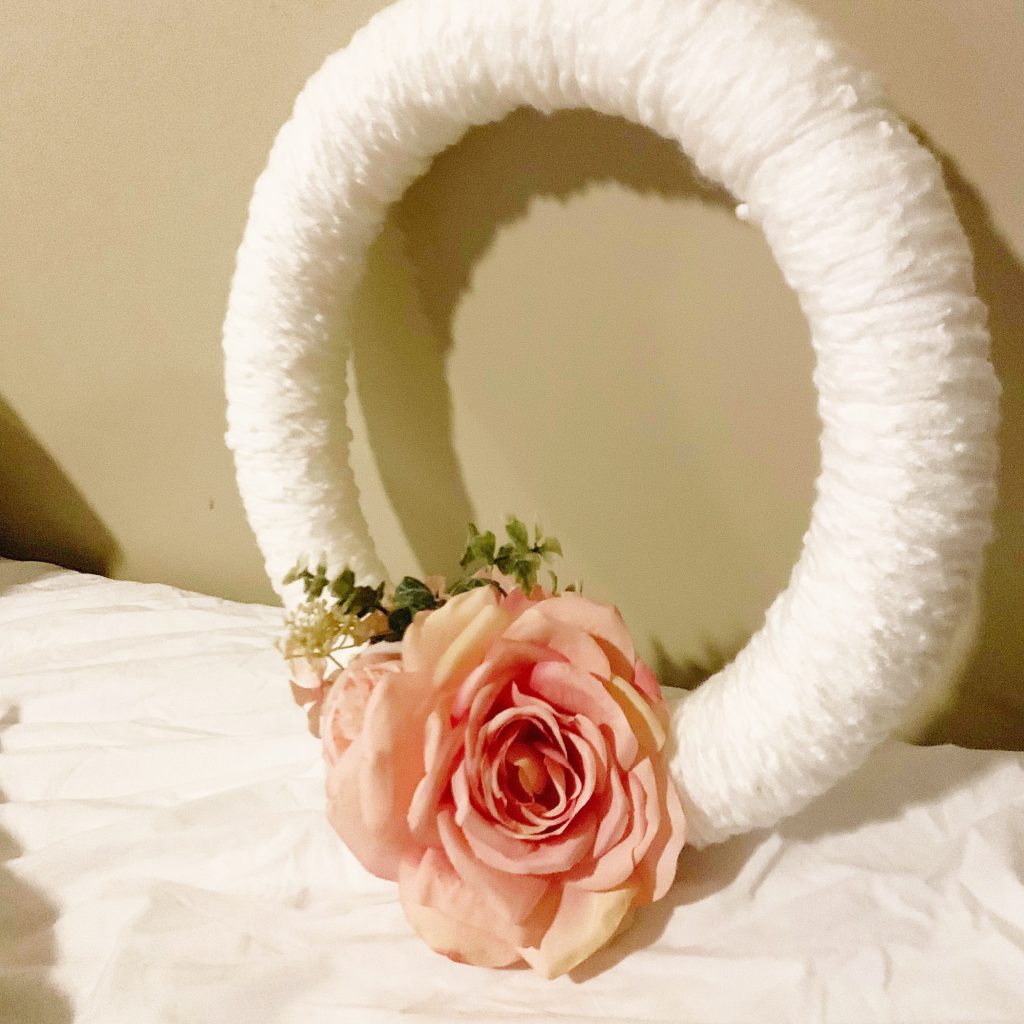 After winding around the wreath and securing all of the ends with hot glue, I stuck the flowers through the fabric and into the base. That's it! The majority of the three hour project went to finger knitting.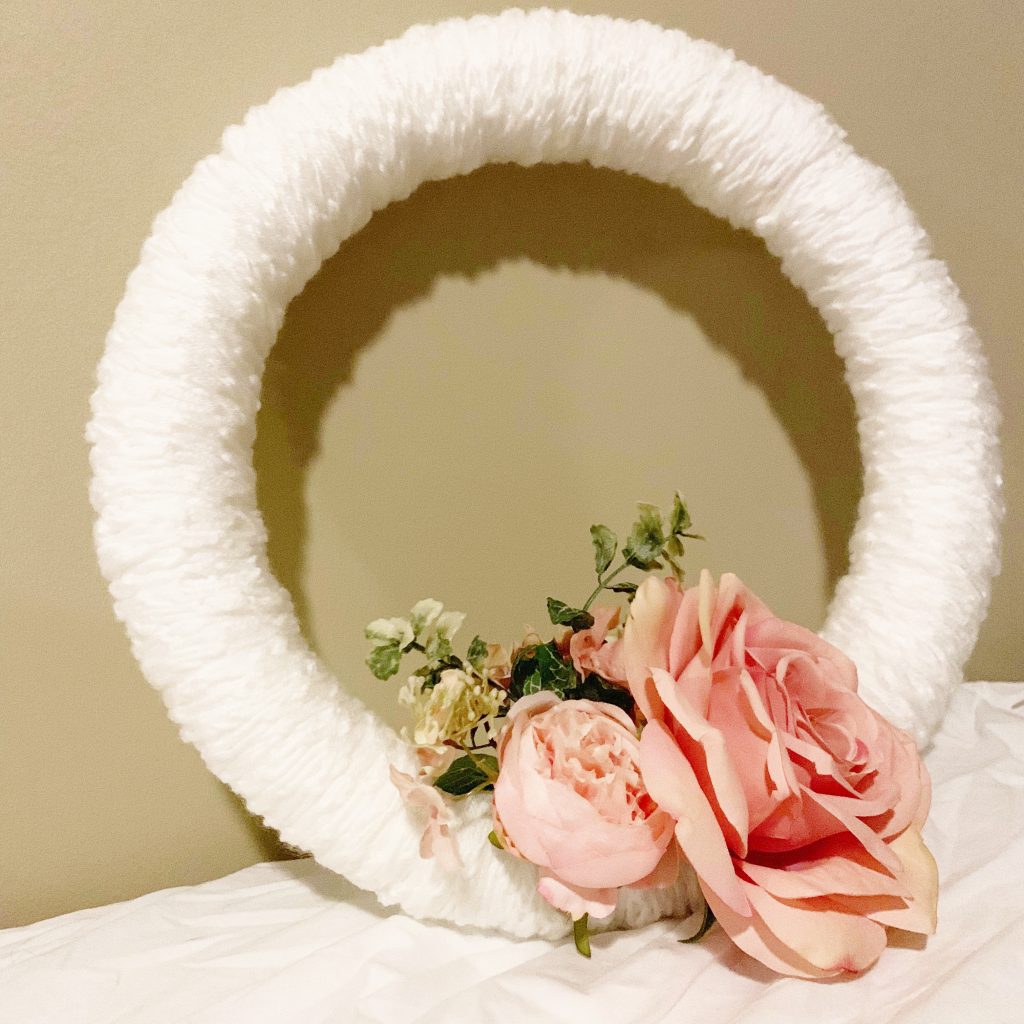 Try it yourself, and tag me in your photos of your completed project on Instagram! I'd love to see how you style your wreath!