One of the symbols of summer from my childhood was a lanyard. We always made lanyards at day camp and I'd run around everywhere all summer long with my house key securely attached to the end. As one of the oft-lamented "latchkey children" of the 90's, I had a key around my neck year 'round, but during the summer that key was attached to something colorful and fun – a lanyard.
I found a pattern for a lanyard from one of my Instagram follows, Crochet by Ellen. She's currently enjoying a summer vacation, but if you sign up for her email list, she'll send you a code for a free pattern each Friday. The lanyard pattern I modified comes from one of these freebies!
The pattern calls for scrap fingering weight yarn, but I wanted to use up some colorful worsted weight that I had around, so I did rows of 4 stitches, and made my lanyard a bit longer since I'm a tall person.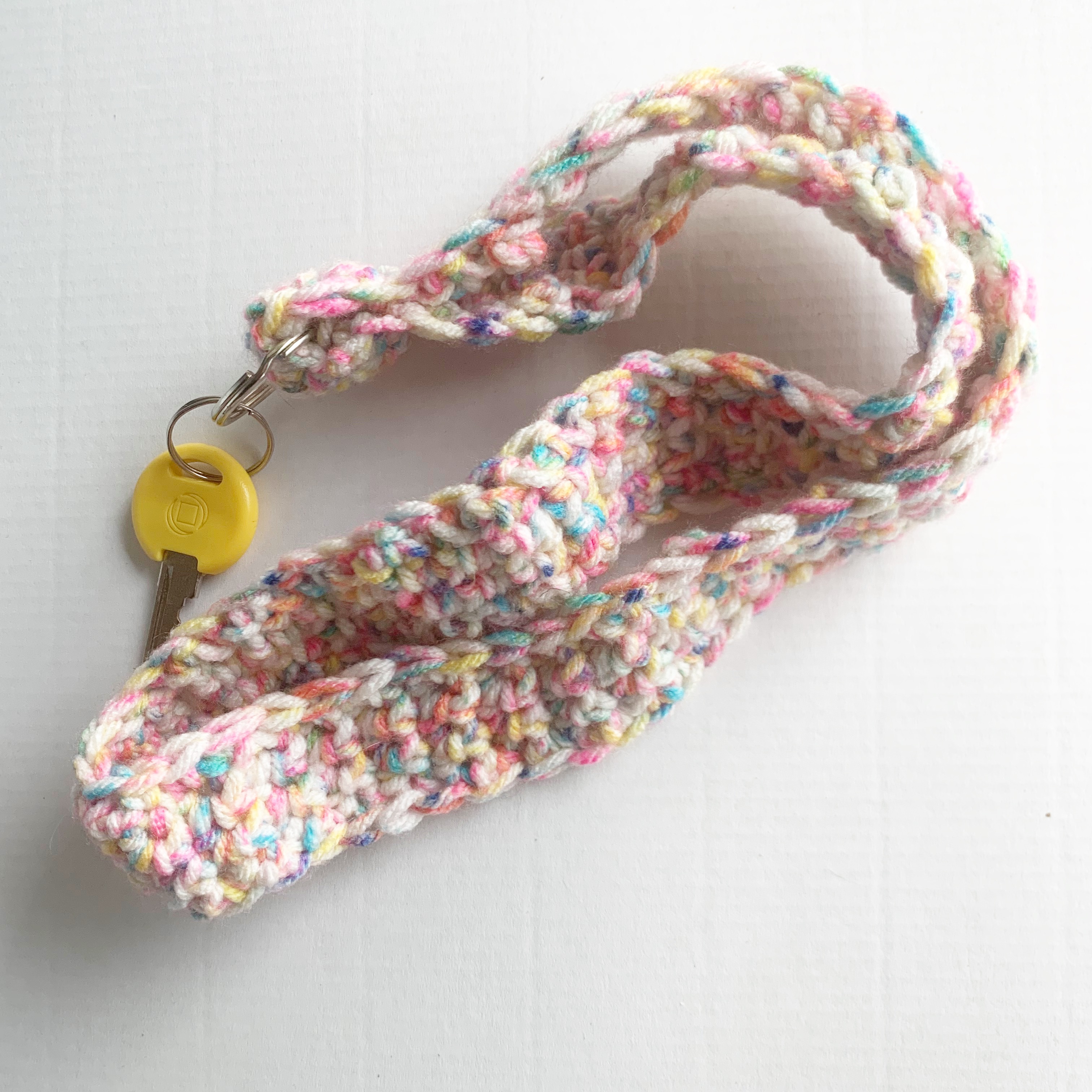 I attached a key ring to the end, and voila! A lanyard for an adult.
Have suggestions for future Craft Corner posts? Leave them in the comments below!