Looking for a quick craft to give to friends or your kids' teachers? Try tassels! You can put them on backpacks or purses and they add a little bit of flair. They're cute, easy to make, and the materials are inexpensive.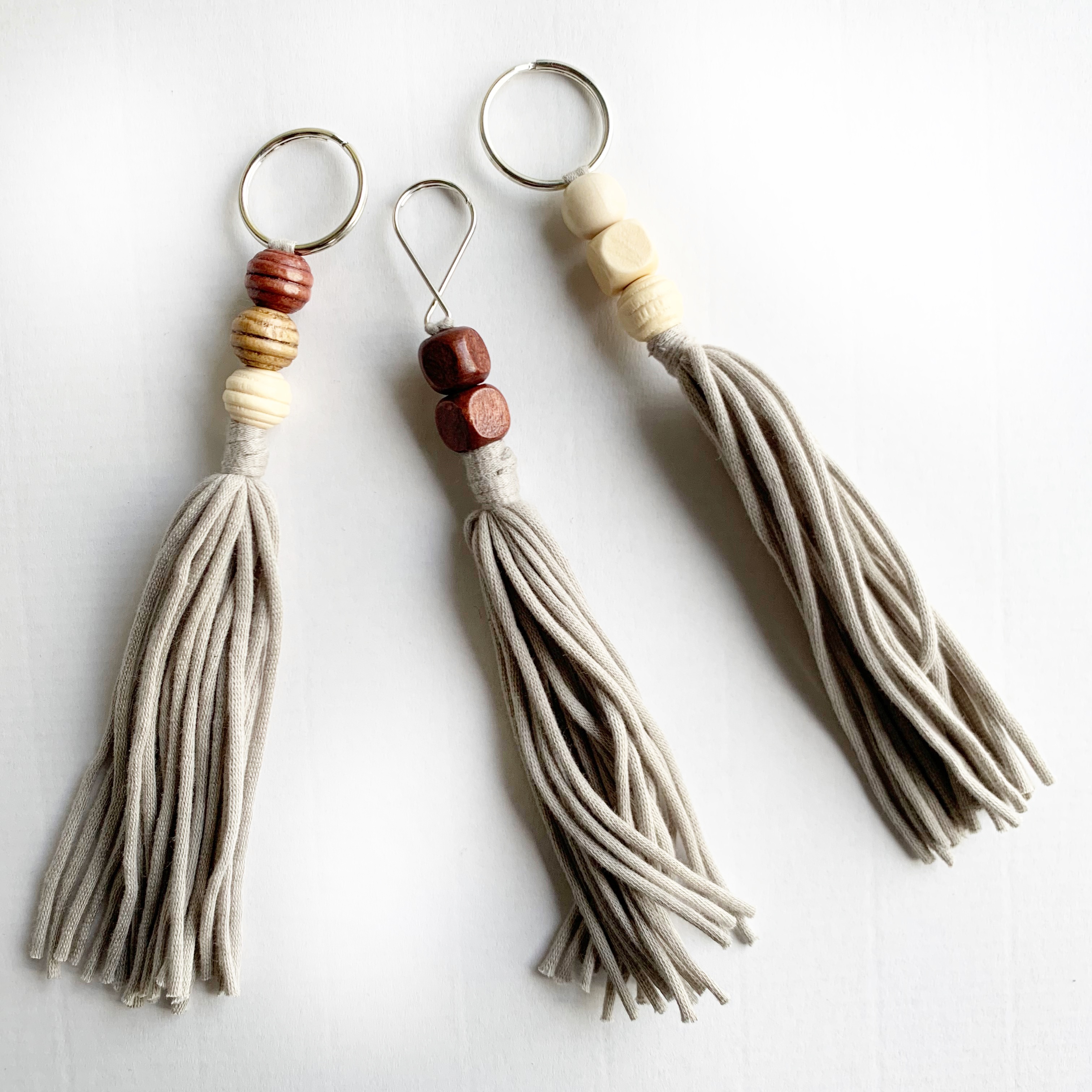 I got the easy tutorial for making my tassels from the lovely and talented T of Debrosse.com. She includes a handy video tutorial and links to all the products she uses.
My tassel "ingredients" all came from Walmart but here are some Amazon affiliate links for supplies:
In the past, I've also used a free tutorial from MadeInADay.com. Your tassels won't look exactly like mine by following this guide, but you can make some cool Anthropologie-inspired gifts!
What other gifts ideas are you looking for this summer? I'm trying to make this craft corner a weekly thing and need your suggestions!