Spring is my favorite season! It has everything: cool breezes, warm evenings, leaves sprouting, flower buds opening, festivals, party season – just to name a few perks. It's also the time to break out the cotton yarn and make warm weather clothing! That's why I'm presenting you with the BEST free Spring Crochet patterns I've come across lately.
From tank tops to light sweaters, this list of the best free Spring Crochet patterns has you covered with projects to keep you busy from the warm Spring days into the heat of summertime. I've also included a couple of accessory patterns for Spring as this is the season to frequent farmer's markets. I love every single one of these designs, and I hope you will too!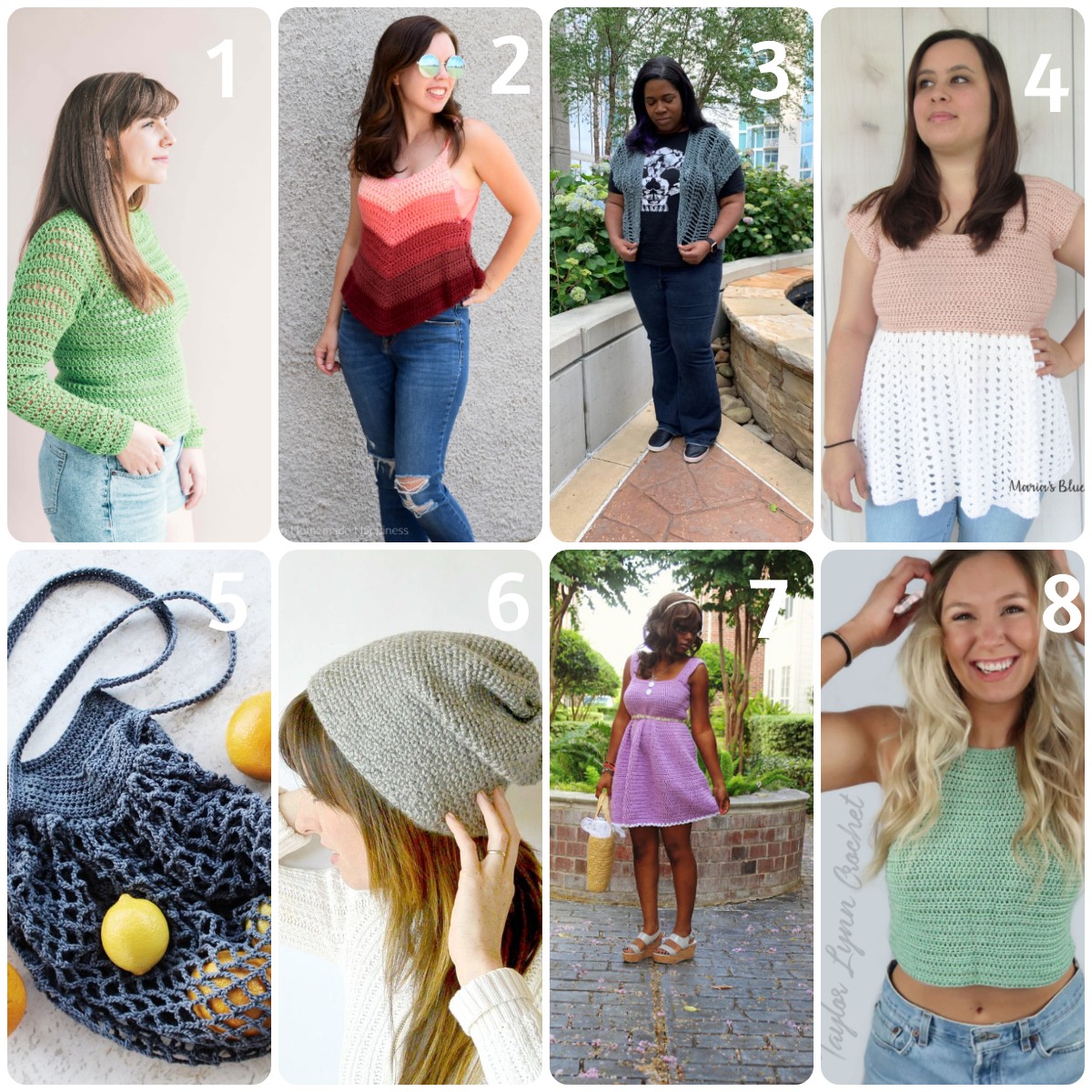 Have other suggestions for great Springtime patterns? Drop the link in the comment section below!