Despite the 90 degree temperatures coming during the week, over the weekend I decided to make a warm cardigan like the one sold by Knotty Girl Threads to wear during cool Spring mornings around the house. As I told you before, I'm in love with the granny stripe and want to use it everywhere, so I needed a pattern that would let me incorporate this squishy stitch into a jacket-like garment. After searching the internet for a while, I couldn't really find anything that was exactly like what I wanted, but I found a pattern I could modify – which is always fun!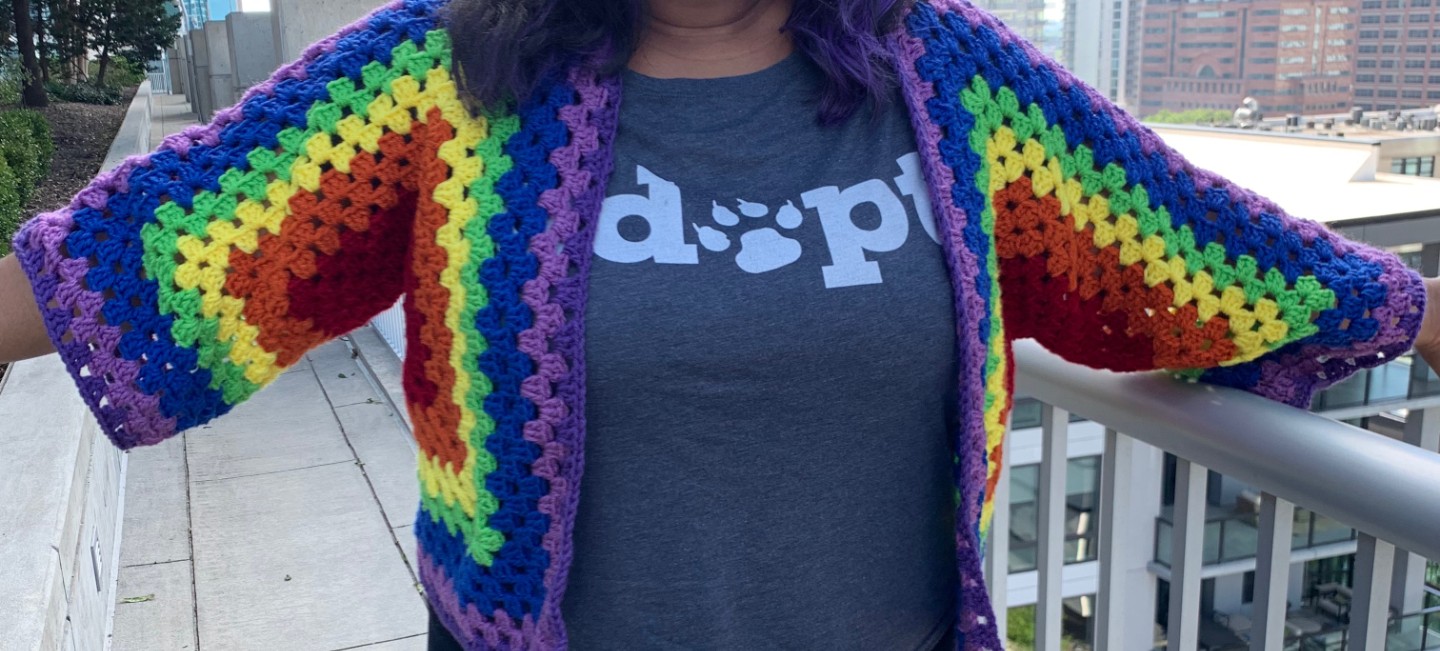 Make and Do Crew's Campfire Cardigan uses the granny stripe stitch throughout, and features long sleeves, butt coverage, and a hood. All of that was a bit much for my needs, and I wanted to make this a rainbow striped cardigan (because who doesn't love rainbows?) so I opted to only complete Part One of the pattern and change it up a little.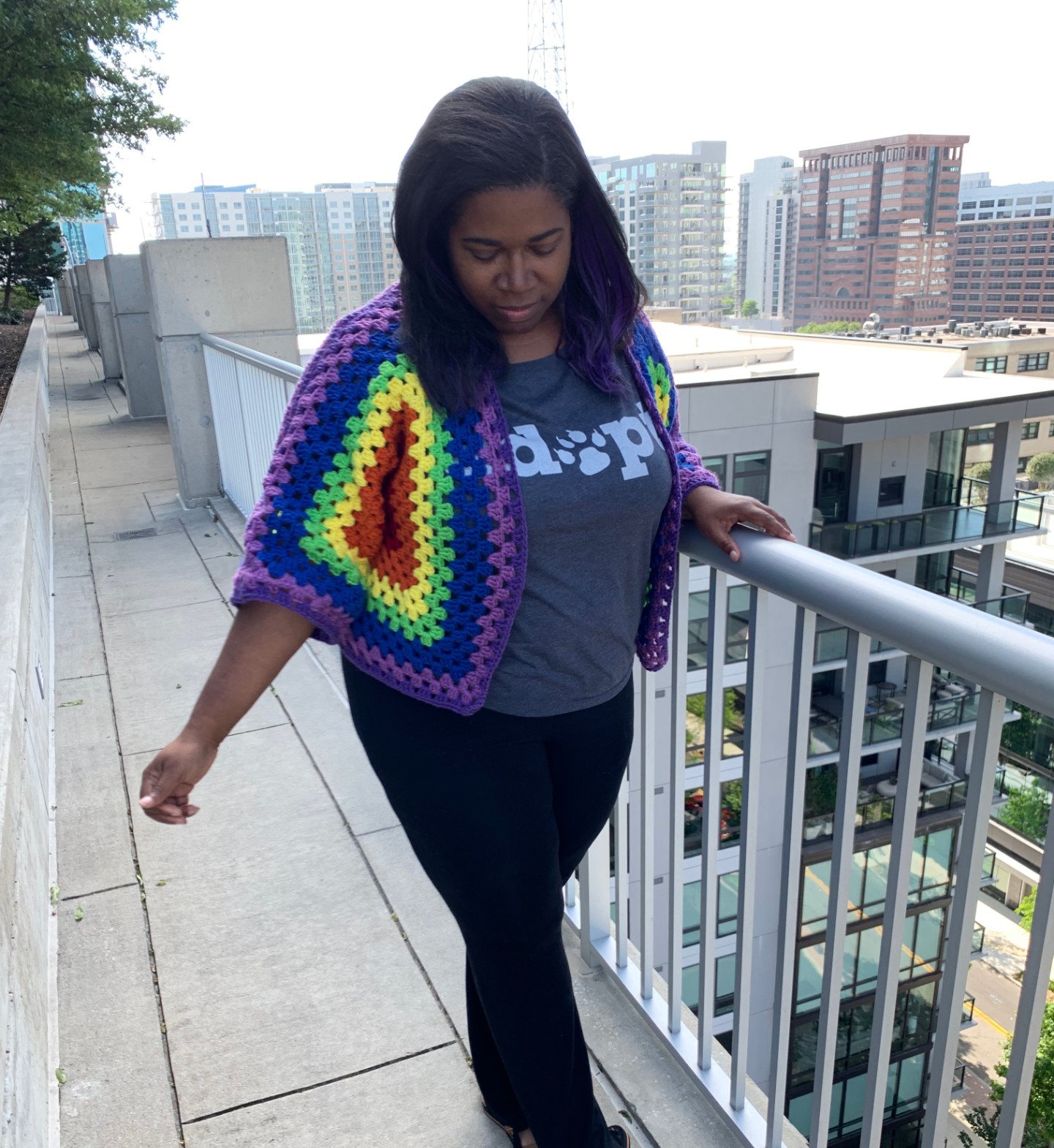 I crocheted two hexagons, as specified for the XL size, and then I added six additional rows of granny stripe to the back panel of each once they are folded over to make the arms. I also changed up the color scheme to incorporate various rows of ROYGBIV colored yarn, which meant lots of ends to weave in.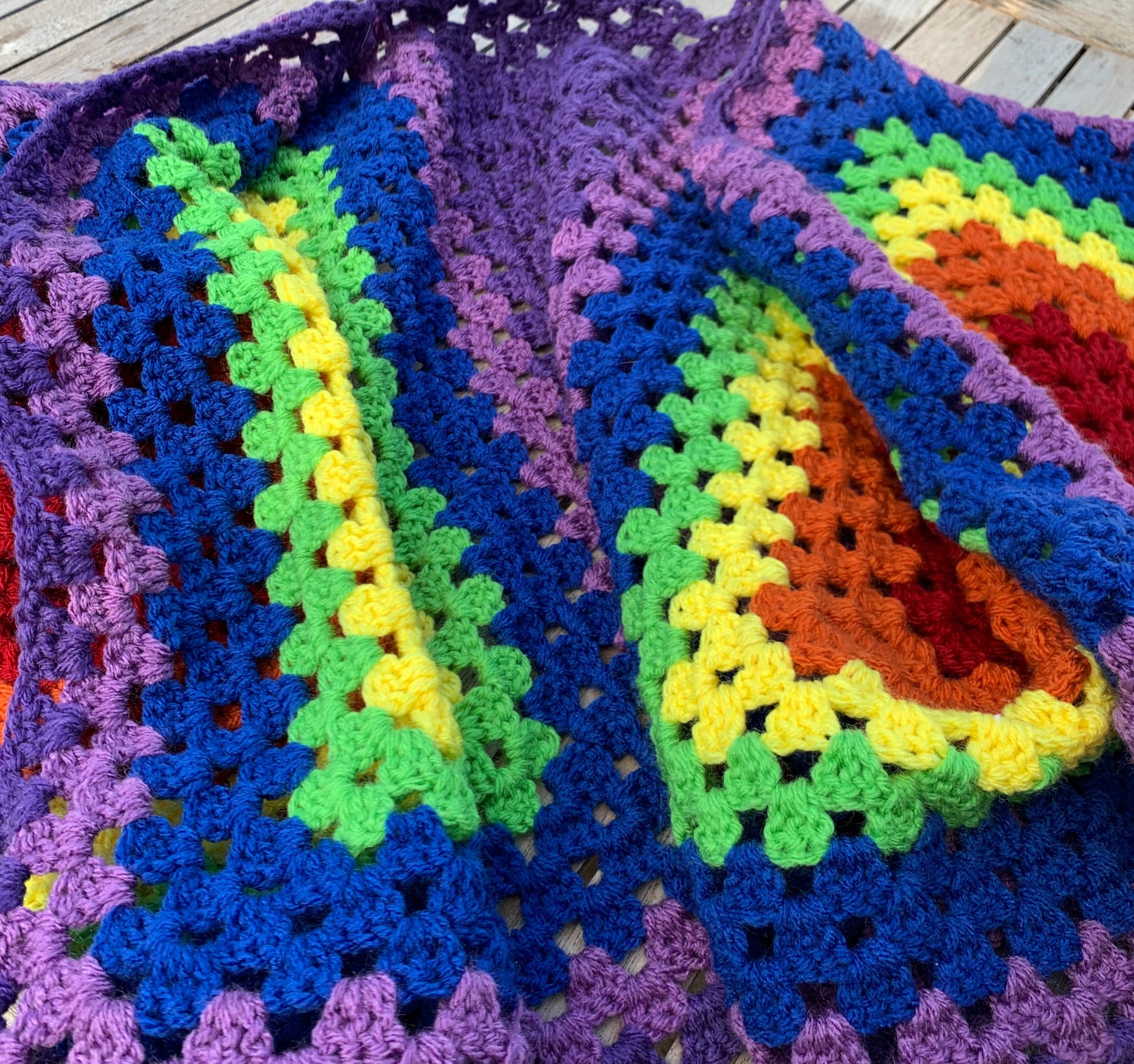 Overall, I'm really happy with the project and I'm really hoping for some cooler mornings and evenings so I have an excuse to pull this out of the closet!