You've been working for hours on a single project.
You're surrounded by yarn.
Your hands ache.
You are famished.
Been there? I certainly have! I used to not eat around my crochet projects (and I still don't when it comes to delicate work or gifts) but I've found a number of foods that can be eaten with little to no mess, are filling, and have a decent nutritional value, thus making them prime candidates for optimal "craft fuel".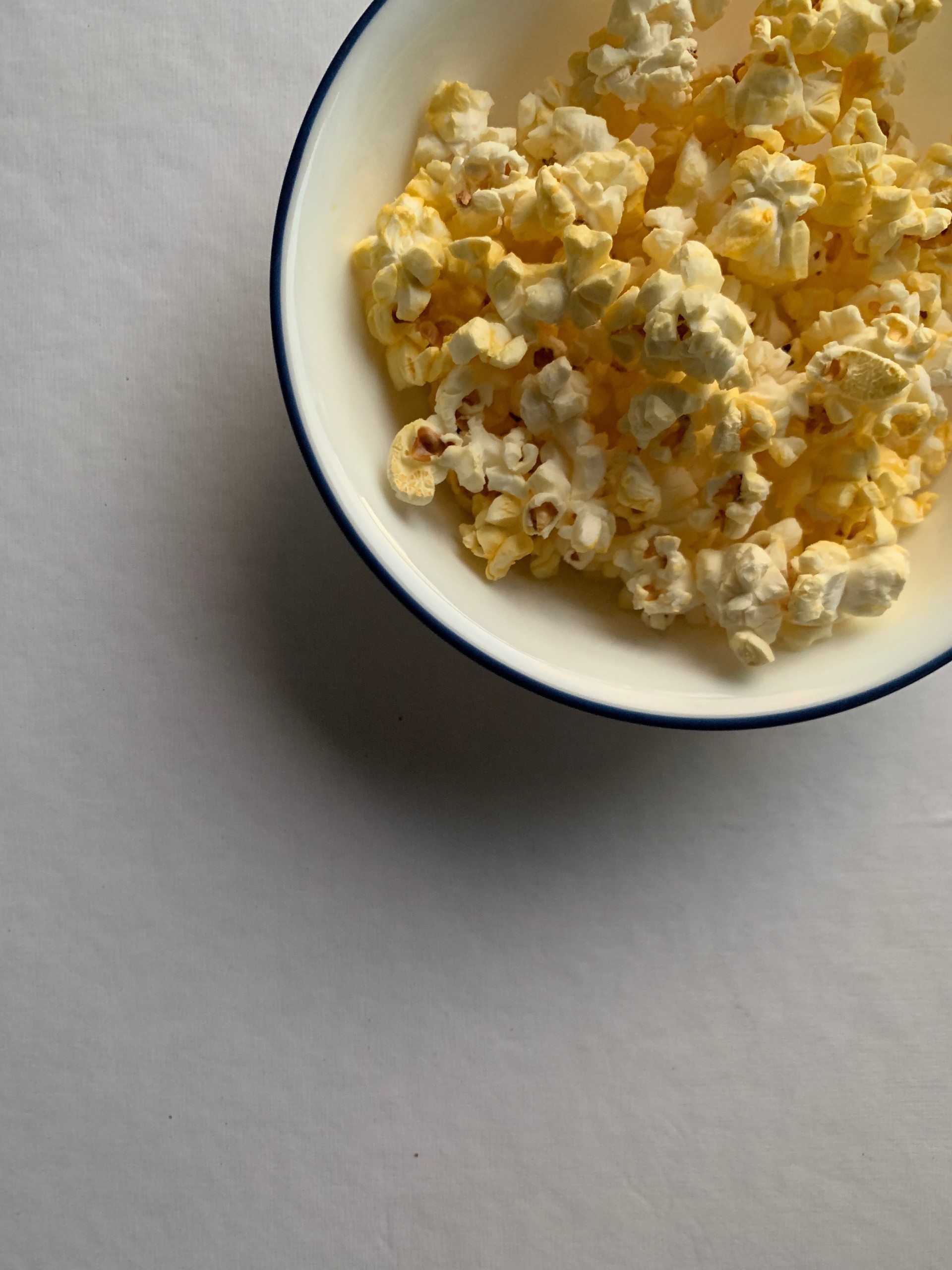 First up is my first love: popcorn. Save the buttery, salty stuff for your date night at the movie theatre – I'm talking about air popped corn that you made yourself in your popper and seasoned with a little sea salt (or nothing at all)! I personally like my corn with a little salt AND pepper, but that has the potential for mess so I usually skip the pepper if I'm just looking for a quick snack.
Next up are almonds. They are packed with healthy fats and vitamins, and will keep you fuller longer than some of the other options on this list. The best thing about almonds? They don't need to be coated with anything to be delicious! Try plain roasted almonds. You'll feel very chic eating plain almonds – you can pretend to be a high fashion model trying to keep up her energy between shoots. Or not. Just try them – your body will thank you.
Another member of the nut family that shouldn't be overlooked are walnuts. They contain copious amounts of omega-3 fatty acids which will benefit your mental health as well as your physical well-being. Try them lightly salted or eat them right out of the shell.
If you're looking for something sweet but not messy and high in calories, try a little melon. You should eat it with a fork so your hands don't get sticky from the natural sugars (and it just looks better that way in my opinion). The water based fruits are usually high in fiber too, so they'll keep you full for a bit.
As with everything, you should practice moderation when it comes to eating anything mentioned above. Treat these snacks like snacks and then stop working on your project and go eat a real meal at least three times a day! I know we all can get wrapped up in the creative process, but taking care of yourself is an important part of that system. Treat your body right and it will help you create for many years to come!